Round out your landscape with a Circlestone patio, piazza or courtyard.
The dynamic radiant geometry of Willow Creek Circlestone™ pavers, derived from a centuries-old design, establishes a natural focal point for your outdoor activities.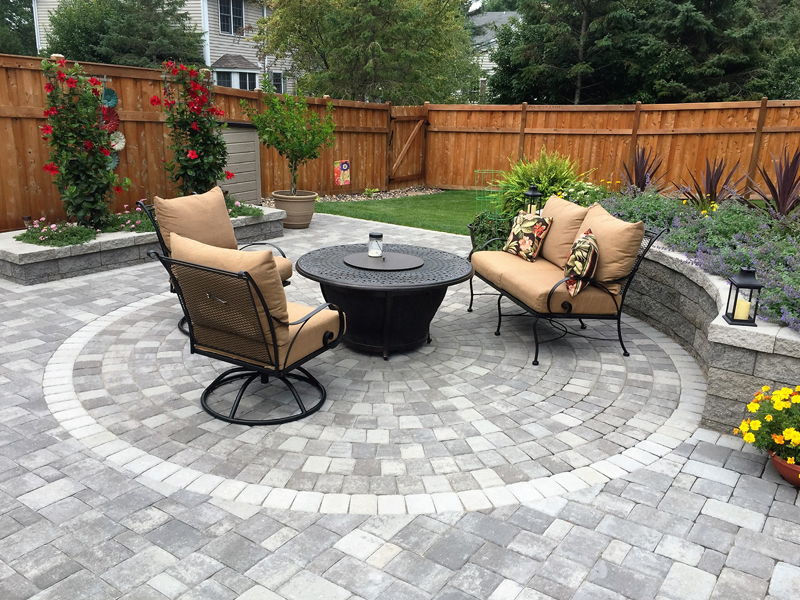 Circlestone pavers create warm, inviting gathering areas — perfect settings for dining, socializing, or just relaxing. What could be more enjoyable than evening conversation by a glowing fire pit at the center of a Circlestone paver patio?
Circlestone and center pack can be used with Cobblestone to incorporate a circular pattern(s) in a Cobblestone paver surface. Check out the video below for a project that combines Circlestone and Cobblestone.

Download the Circlestone Installation and Estimating Guide.
Units & Dimensions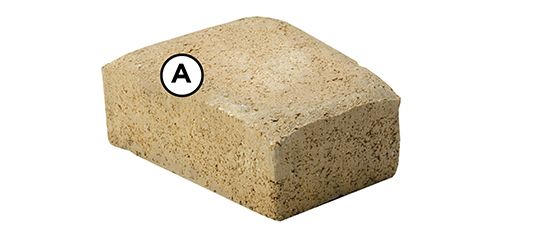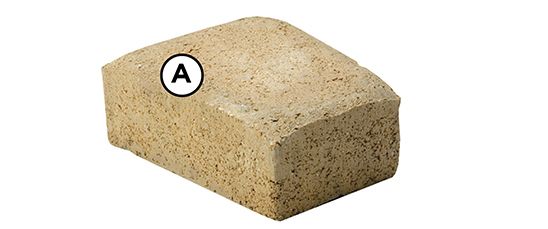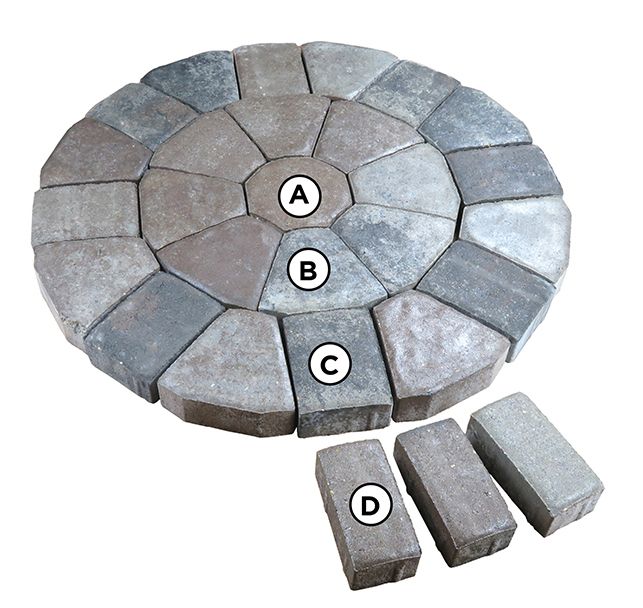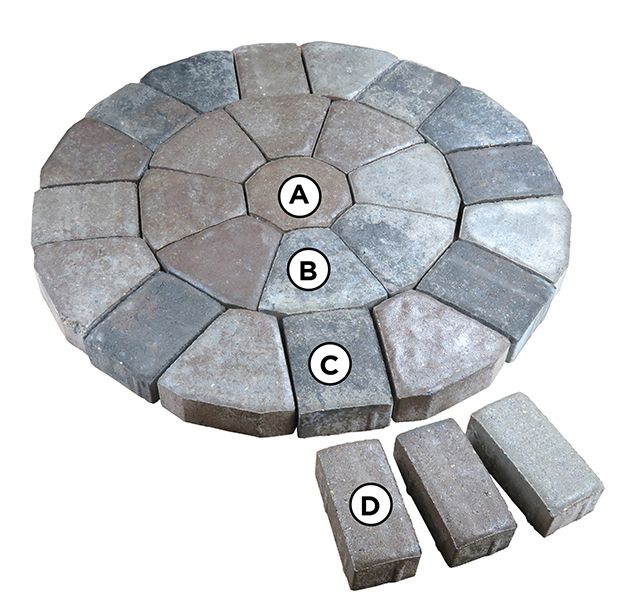 ---