Ledgestone stacks up as the most user-friendly landscaping system for building beautiful features.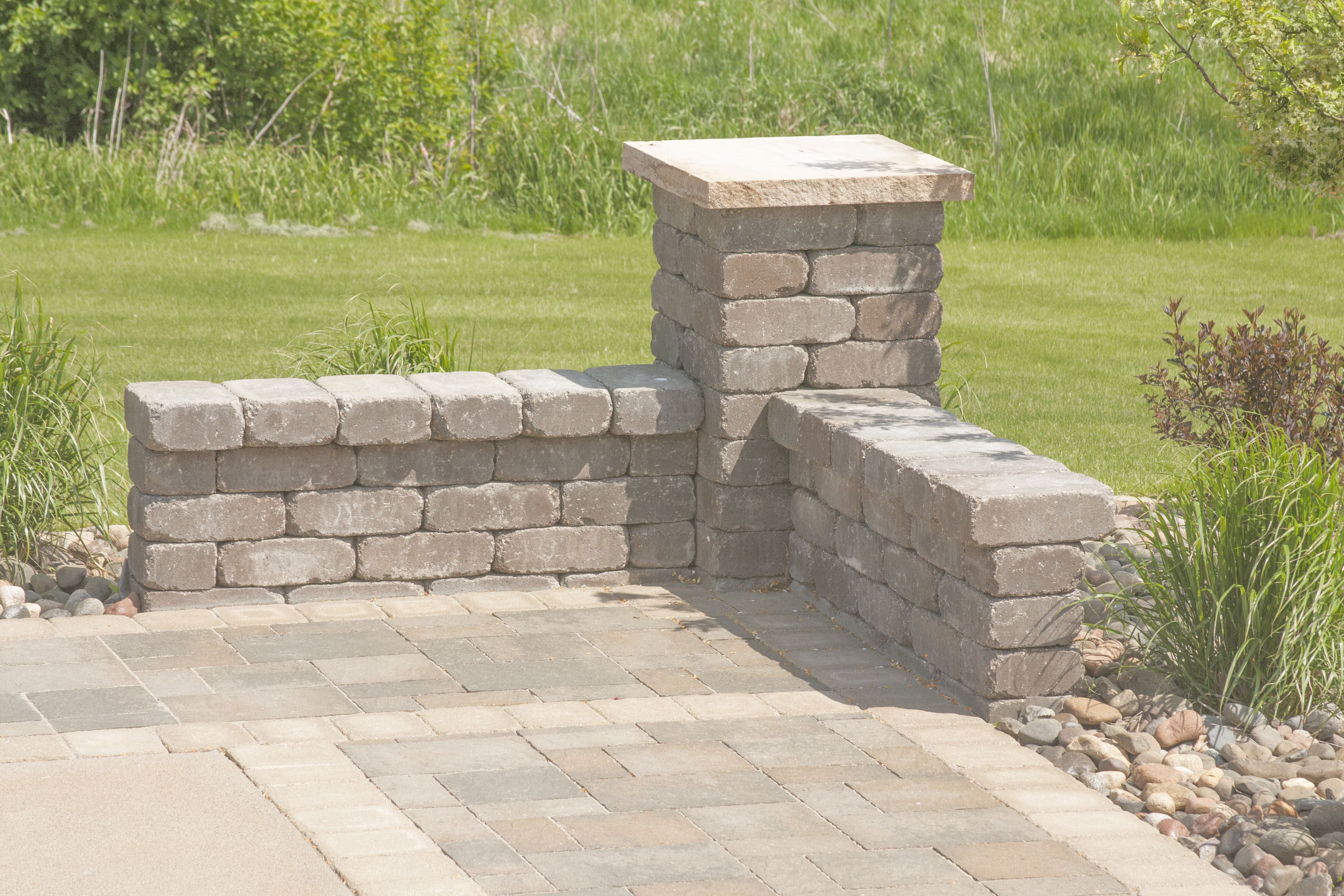 Available in the same rich color blends as Willow Creek paving stones, Ledgestone™ is the perfect companion to a paver patio, walkway or driveway.
Willow Creek Ledgestone walls are built with 4" x 8" x 12" Weathered units dry-stacked on a standard 6-inch leveling pad of compacted crushed-rock base material. Units are secured using concrete adhesive. Neither frost footings nor mortar are required. No special units are needed either. Solid Ledgestone units are easily modified with a masonry saw and can be configured in a variety of wall patterns. In fact, Willow Creek Ledgestone walls can be built easily by most do-it-yourselfers.
Willow Creek Paving Stones introduces new LEDGESTONE SMOOTH! Learn more here.
Ledgestone Smooth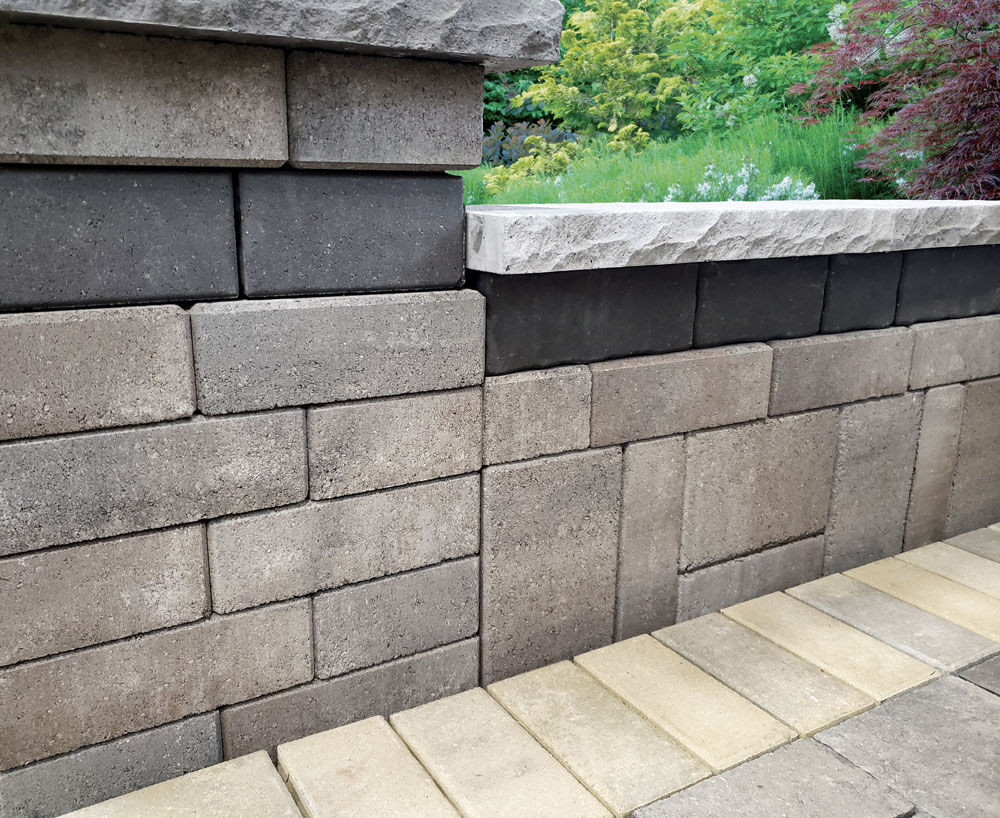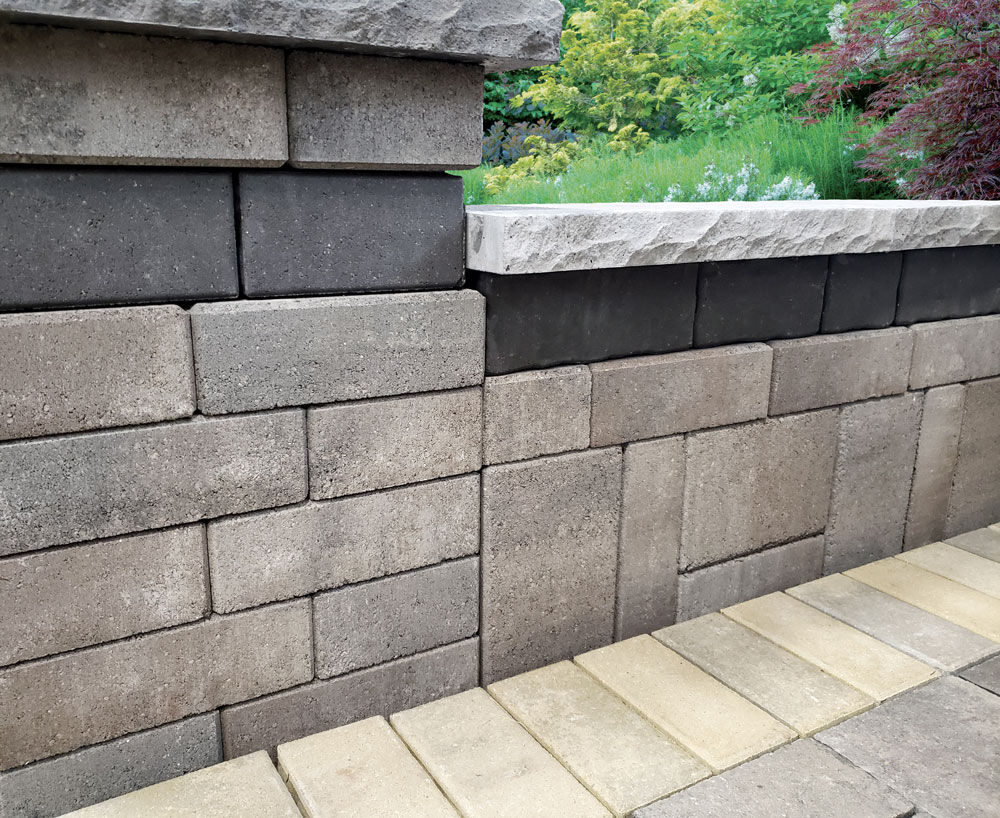 Ledgestone Fireplace Kit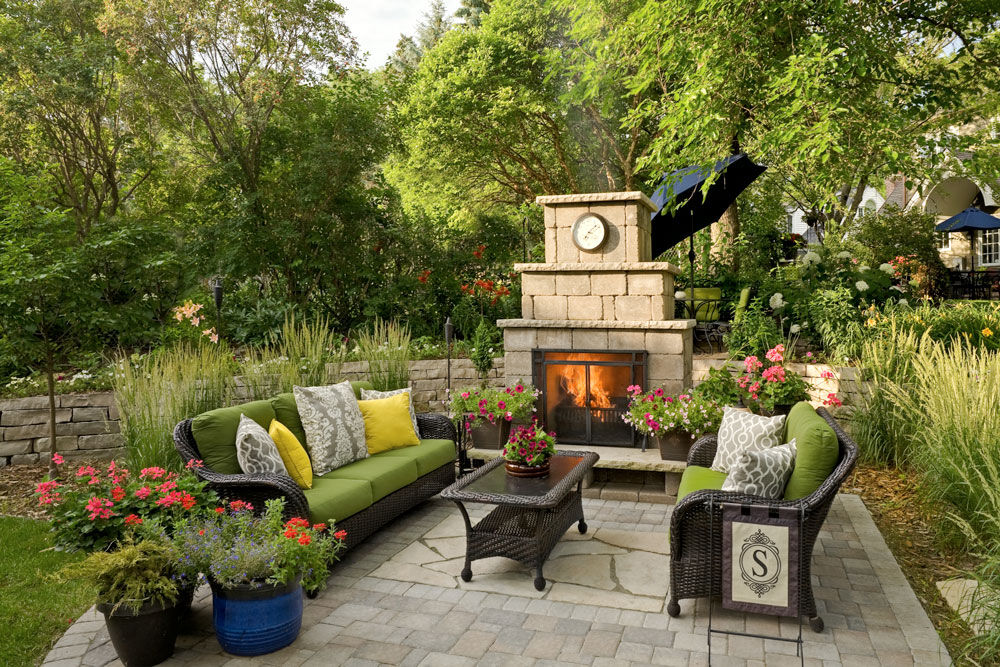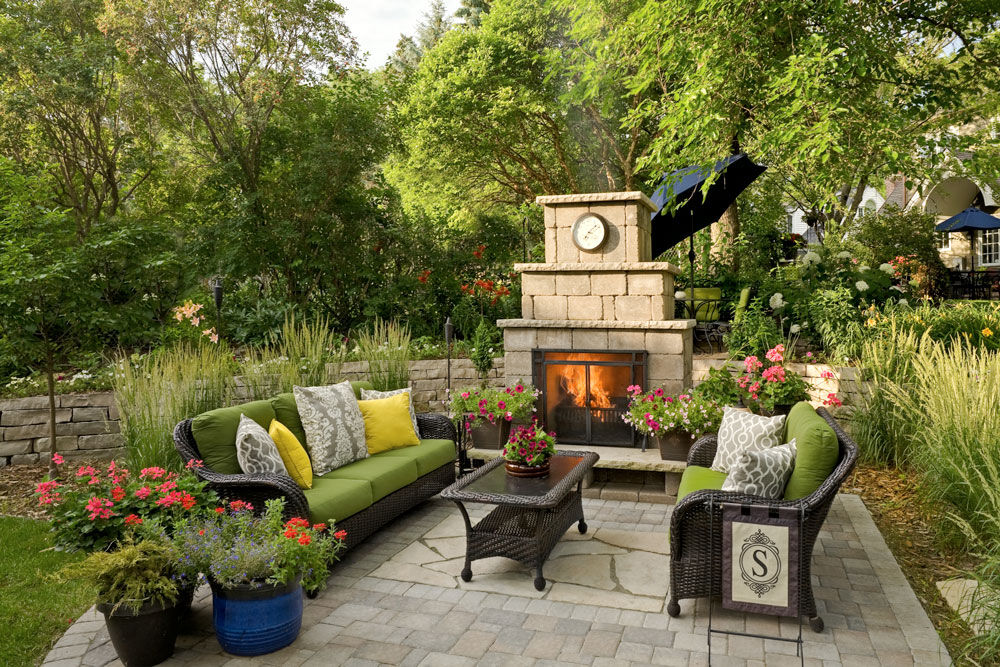 Get creative with our Ledgestone Tapered Units:
Build curved and serpentine freestanding walls without cutting
Ideal for fire ring border
Measures 4" tall by 8" deep and 8.125" wide, tapering to 5.25" wide
Ledgestone can add a striking accent to any back yard, garden or front entryway. Use it to build sturdy perimeter and seat walls for a courtyard, define your outdoor spaces, or bring continuity to your landscape.
Ledgestone Kits make any outdoor space more welcoming, comfortable and functional. Packaged with everything needed for the do-it-yourselfer and contractor alike, kit options include fire features, bars, grill islands, woodboxes and more.

Let the rustic simplicity of Willow Creek Ledgestone transform your yard.
Units & Dimensions